Meet Jessica Mullevey and Adrienne Fabozzi, owners of Mod39! Jessica and Adrienne are both Monmouth County moms, and also grew up here! This beautiful duo spent most of their careers in the fashion industry while settling with their families in Colts Neck and Lincroft. After rocking it in the corporate world, Jessica and Adrienne joined forces last year to start Mod 39, an expertly curated online (and local!) boutique for the modern woman. Learn more about these beautiful mamas in our interview below, including their favorite things to do with their families in Monmouth County, more about how you can shop Mod39, and their incredible mom goals!
---
Where are you from originally and how long have you lived in New Jersey?
Adrienne:  I grew up in Tinton Falls, NJ and went to college at Fairfield University in CT.  After college I lived in Hoboken, NYC, and Monmouth County.  I now live in Colts Neck, NJ with my husband, Jon, and our two boys.
Jessica:  I grew up in Middletown, NJ and went to Boston College in MA.  My first job took me to Dallas, TX, but then I returned home to Monmouth County.  I live in Lincroft, NJ with my husband, Patrick, and our two girls.
Children and Ages?
Adrienne:  I have two sons, J.R. will be 4 in June and William is 2.  I am the quintessential boy mom!
Jessica:  I have two daughters, Jacqueline (8) and Penelope (5).
One thing people would be surprised to know about you…
Adrienne:  I studied art history in college and love to draw.  Art has always been a passion of mine and helped lead me to the fashion industry.
Jessica:  I've always been a girly-girl, which is probably why I was drawn into the fashion industry from the start!  I love raising my two princesses with all the dresses, bows and accessories!  But, I am also a huge sports fan and live for fall Saturdays on the tailgate field and walking into my alma mater's stadium!
Anyone special you'd like to thank for helping you through parenthood?
Adrienne:  My husband, who is my rock and partner in everything!  And my mom who is always there for me!
Jessica:  It takes a village!  My mom is my rock and literally my second hand in juggling it all!  I'm fortunate to have so many friends from our neighborhood, school and dance studio- we are all in this together!  And, of course, my husband!
Favorite things to do with your kids?
Adrienne:  My boys are the best part of my day, every day!  I love being able to see the world through their eyes.  We love to explore and learn new things together.  Sometimes it's the simple things like reading books and playing games, other times it's teaching them to cook or riding their bikes.
Jessica:  I love being with my kids every day.  I never envisioned that life would lead me to have this balance between my career and my family.  I love being present at it all- the school pick-ups, playdates, craft projects, dance shows and sports fields.  Amongst the craziness, I try to savor these moments that I know will not last forever.
Are you involved in a business venture, a local organization, a creative endeavor, or in the corporate world? Please share!
Adrienne:  I started my corporate career as a buyer at Saks Fifth Avenue and was also head of buying for Jimmy Choo, North America and a brand manager for Walmart Ecommerce.
Jessica:  I began my corporate career at Neiman Marcus and then rose through the merchant organization at Saks Fifth Avenue as a buyer and VP.  I went on to manage the buying team at Rent the Runway and lead sales for several London-based brands.
With our combined experiences as merchants, we love finding and delivering product to our customers with exceptional service.  We have witnessed how shopping habits have evolved and are driven to develop an innovative process that will enable our customers to discover and shop with ease.
Mod39 is our new business venture that offers an array of items for the modern woman, who is always busy, wearing multiple hats and managing her whole family's needs.  We post new items each week that we hope inspire your own personal style!
How has your community been instrumental in getting you to where you are now?
Adrienne:  Having grown up in Monmouth County, I knew that I always wanted to settle down and raise my family here.  It is also the perfect place to start our business venture, we have so many friends and family who are supporting us and helping us along the way!
Jessica:  We are both lifelong Monmouth County residents and enjoy now raising our families in the community we grew up in.  We became friends at Red Bank Catholic HS and are now business partners, so our roots are really cemented in our shared education and family values.  I feel very honored that we have opportunity to use our industry experience to help busy, modern women like ourselves curate and find their own personal style!
What is your favorite local restaurant?
Adrienne:  Anjelica's in Sea Bright is a special place for me and my husband!  We celebrated our engagement there with our family, and held both of our son's christenings there.
Jessica:  My husband and I love Christine's Italian in Atlantic Highlands.  Date nights and group dinners, we always have a great time and the food is just THE BEST!
What is your favorite activity to do with your children in?
Adrienne:  My boys love the beach so we live for summer, but they also love exploring so we are always checking out the local parks and farms.
Jessica:  We love living on the Shore!  Summers at the beach, with ice cream treats and a few excursions to Jenkinson's boardwalk– this is home!
What are your Mom Goals?
Adrienne:  Trying to balance motherhood and my career and to always be present when I'm with my boys.  And to raise kind, happy and confident kids who also pursue their dreams.
Jessica:  I try to take the little things in stride and focus on raising two confident women who have the passion to pursue their own dreams!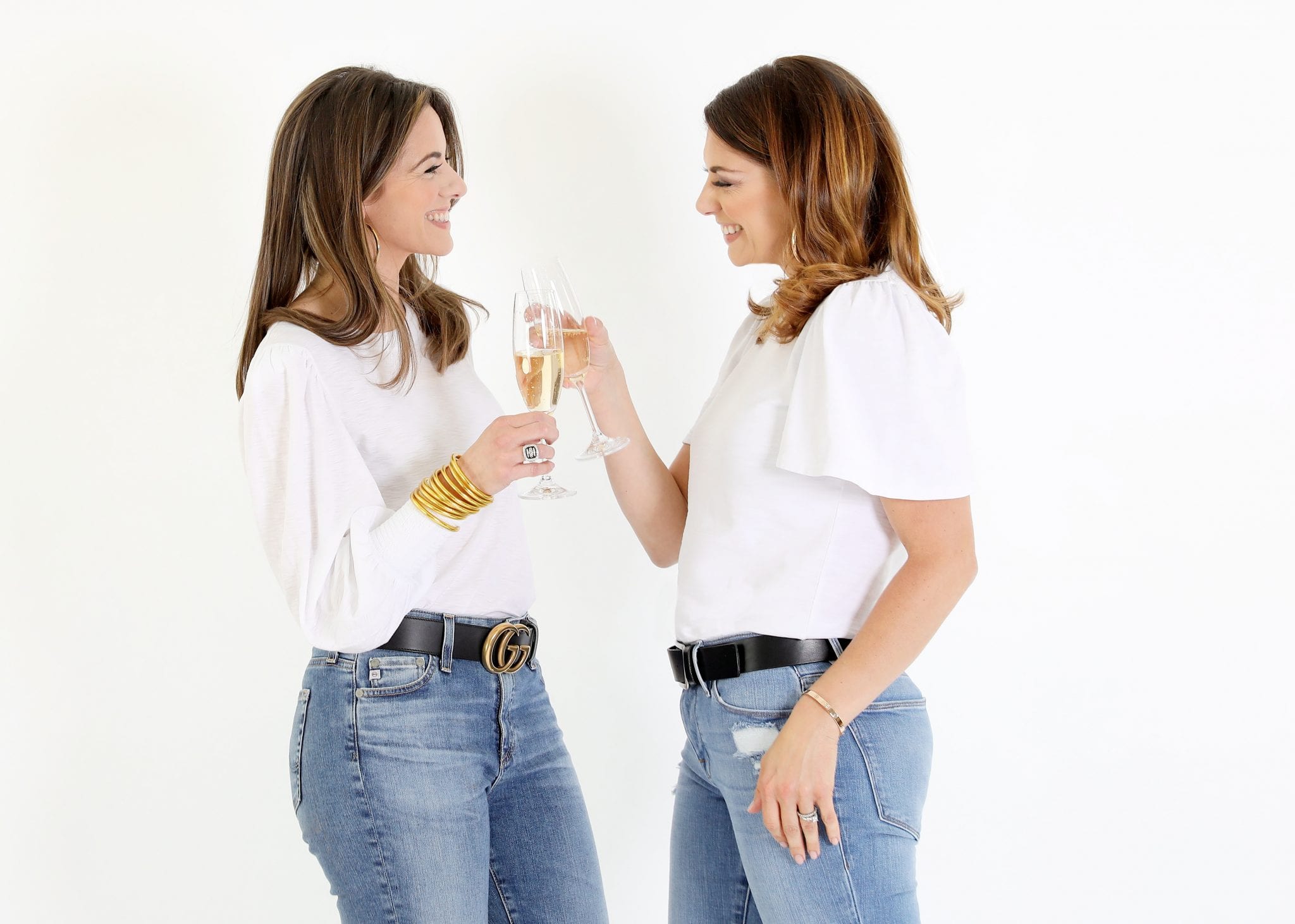 ---
Check out Mod39!
Sponsored by: Mod39